Gutter Replacement Cost – Free Estimates for Mill Creek Residents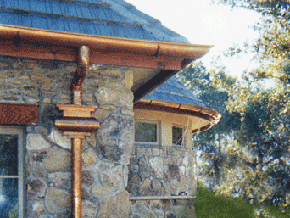 When something in your home stops working and needs a replacement, you first thought probably is about what it will cost to fix the issue. The same goes for your gutters. If your gutters need a replacement, you want to know the gutter replacement cost beforehand.
There are a lot of different factors that will affect the gutter replacement cost for your Mill Creek, WA home. These include:
Material of choice
Size of gutters
Installation
We can help you determine the gutter replacement cost so you can make an informed decision for your home. At Pacific Star Gutter Service, we offer free gutter replacement cost estimates to Mill Creek clients. Do not put off this important gutter replacement project any longer. Find out the gutter replacement cost today!
Affordable Gutter Prices for Mill Creek Homes – Aluminum, Copper & Wood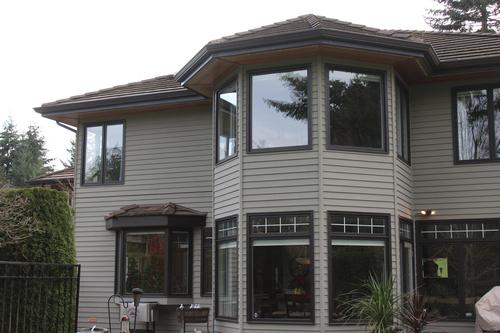 Gutters are crucial for channeling water away from your home. Without a guttering system, it will not take long for water to enter into the foundation and walls of your home and create all sorts of problems, including mold and even flooding.
Need new home gutters? Want to find affordable gutter prices in Mill Creek? We can help! We have several options to choose from, including:
Aluminum
Copper
Galvanized steel
Wood (on request)
K-Style or 'ogee' gutters
Half-round
S-Line
Gutter prices vary for each one of the gutter options listed above. We can help you find the right gutters at the right gutter prices. We keep our gutter prices reasonable because we want all homeowners to enjoy the benefits of a gutter system without breaking a bank.
Call Today for a Free Quote on Mill Creek Gutter Installation Cost
New gutters are an investment. They help to:
Improve curb appeal
Prevent water damage
Increase property value
Do not let hidden surprises exceed your budget; understand the rain gutter installation cost for your home. If you are wondering what your gutter installation cost might be, you have come to the right place.
We can tell you the exact gutter installation cost for your Mill Creek home. As with most home renovations, there is no one-size-fits-all gutter installation cost estimate. By assessing your specific needs and budget, we will customize a gutter installation cost estimate for your property.
This gutter installation cost estimate will give you peace of mind that comes with knowing that our quote is what you pay. No hidden charges. No unpleasant surprises.
For some of the best gutter prices in the Mill Creek area, call Pacific Star Gutter Service at 425-361-0399.