Gutter Replacement Cost – Free Estimates For Mountlake Terrace Residents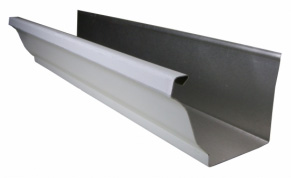 Gutters are an integral part of your home. They protect your home against flooding and foundation problems. If your gutters need frequent repairs, it may cost less in the long run to install a new gutter system. There are many factors that will determine the gutter replacement cost for your home in Mountlake Terrace, WA. These factors include:
Size
Material
Type
Budget
If your gutters have stopped working properly, they need to be replaced as soon as possible to avoid costly potential problems down the road. Make sure you understand the gutter replacement cost so you can make the best decisions for your home.
At Pacific Star Gutter Service, we pride ourselves on offering some of the most competitive gutter replacement cost estimates to Mountlake Terrace clients. We believe in keeping our customers fully informed so that they can make the best decision for their home. Get in touch with us to schedule a FREE gutter replacement cost estimate.
Affordable Gutter Prices for Mountlake Terrace Homes – Aluminum, Copper & Wood
As with most home improvements, gutter prices are one of the first things you think about when installing or replacing home gutters. Gutter prices vary quite a bit in cost depending on the quality of the material and size of your property. There are many different gutter materials available, such as:
Looking for some of the best gutter prices in Mountlake Terrace area? We can help! Our rain gutter prices are designed to suit all needs and budgets. Be sure to find out our gutter prices as soon as you determine that you need new gutters for your home.
CALL TODAY FOR A FREE QUOTE ON MOUNTLAKE TERRACE GUTTER INSTALLATION COST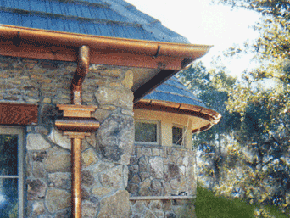 If you are looking to install new home gutters, it is important to keep gutter installation cost in mind. Typically, you will need to budget for two things: gutter installation cost and gutter material cost. Unfortunately, there is no one size fits all gutter installation cost for new home gutters. The best way to find out the gutter installation cost for your home is schedule an estimate from a reputable contractor.
We offer a free, no-obligation gutter installation cost estimate in Mountlake Terrace and the nearby areas. After assessing your needs and budget, we will develop a custom gutter installation cost estimate for your home.
Reasons to choose us include our:
Friendly, knowledgeable team
Professional recommendations
Honest, accurate estimates
Call Pacific Star Gutter Service to get a detailed gutter replacement cost estimate for your home in Mountlake Terrace. Dial 425-361-0399.