Gutter Replacement Cost – Free Estimates for Woodinville Residents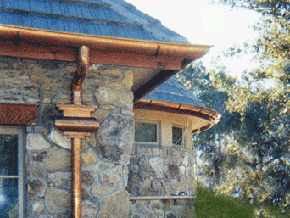 When the rain gutters in your home start leaking or sagging, it is not a smart idea to put off their replacement. If you postpone the required job to avoid the gutter replacement cost, you should know that delay can be more expensive. New gutter installation cost is an essential home improvement requirement that you cannot stall for long because water damage is very expensive.
Timely replacement of gutters will bring excellent monetary benefits that far outweigh the gutter replacement cost. In Woodinville, WA, homeowners stand to gain a lot from installation of new gutters. These new gutters will help them:
Prevent avoidable damage to foundation, doors, walls, windows, etc.
Avoid needless property restoration expenses
Preserve the structural beauty and strength of their home for many years
Contact Pacific Star Gutter Service, Inc. for new gutter installation at the most affordable gutter replacement cost in Woodinville. Call us for a free estimate of gutter prices.
Affordable Gutter Prices for Woodinville Homes – Aluminum, Copper & Wood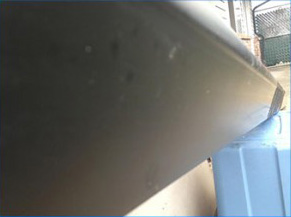 We strive to be very competitive with our gutter guard prices and rain gutter prices for Woodinville homes. Whether you wish to limit the gutter replacement cost and opt for the standard aluminum gutters or have a bigger budget and are interested in getting specialty copper gutters or decorative wood gutters, get in touch with us.
Our company gives you the high-performing gutters that you want at the gutter prices that you can afford. No matter which type of rain gutter system you want us to install in your home, count on us for gutters that are:
Made of top-grade materials
Beautifully crafted
Installed seamlessly
We communicate our gutter prices upfront so that you can plan the budget for your gutter installation or replacement job beforehand.
Call Today for a Free Quote on Woodinville Gutter Installation Cost
Gutter prices are a significant factor in choosing a contractor for fabricating and installing home gutters. However, you should never hire only a person or company that promises you the lowest rain gutter installation cost in Woodinville. Economy is no good if it comes at the cost of quality.
Let us install your gutters. We offer a combination of:
Excellent products and services
Pocket-friendly gutter installation cost
Friendly customer service
We provide honest gutter installation cost estimates and have no hidden charges.
Call Pacific Star Gutter Service, Inc. at (425) 361-0399 for the best possible gutters at the lowest possible gutter prices. Woodinville residents can contact us for a free quote on gutter replacement cost or new gutter installation cost.