Half Round Gutters Bring a Classic Design to Your Home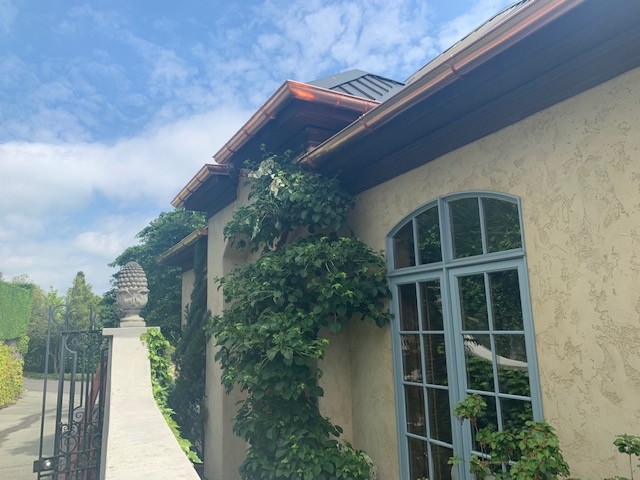 Half round gutters are typically found on turn-of-the-century era homes, and are becoming more popular than ever with their classic design that has been a part of the European character and architecture for centuries.
We can achieve the look of timeless design with a rain gutter installation that is enduring, that complements the architecture of your home, and is quietly understated with simple elegance, yet functional and sensible.
Our half round offers a distinctive style that is appealing to those seeking a gutter replacement or gutter installation to suit the style of their home. For example, our shiny five-inch copper half round system will eventually change to a beautiful patina, and is the choice among owners of higher-end homes or historically accurate homes.
These are a few reasons to consider a half round gutter replacement or new installation:
Reduced likelihood of corrosion because of their smoother shape
Easy to clean and less frequency
Increased curb appeal
Less clogging
Complete water draining after rainfall
The available sizes for the Half Round gutters are 5″ and 6″.
Call Pacific Star Gutter Service, Inc., a contractor with experience in hanging and mounting this specific style of gutter.
Free Estimates for All Gutter Installation Services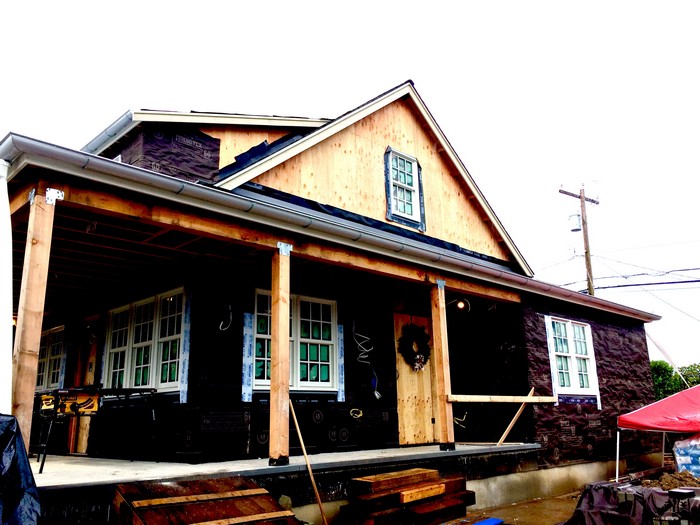 When planning a superior quality new or gutter replacement to keep your home or business structure free from water damage, an integral component in your decision are gutter installation prices.
Along with our high-quality craftsmanship, we offer:
Free estimates for all installation services
A full 15-year warranty to back up our workmanship
A 40-year manufacturer's warranty
The finest in seamless K-style and half round gutters in a variety of colors
In assessing your requirements for a new or gutter replacement installation we provide options, solutions, recommendations and a written estimate at competitive prices with no sales pressure.
Call us for installation of half round gutters that will lend timeless elegance and beauty to your home or business structure.
Gutter Replacement to Update Worn Out Gutter Systems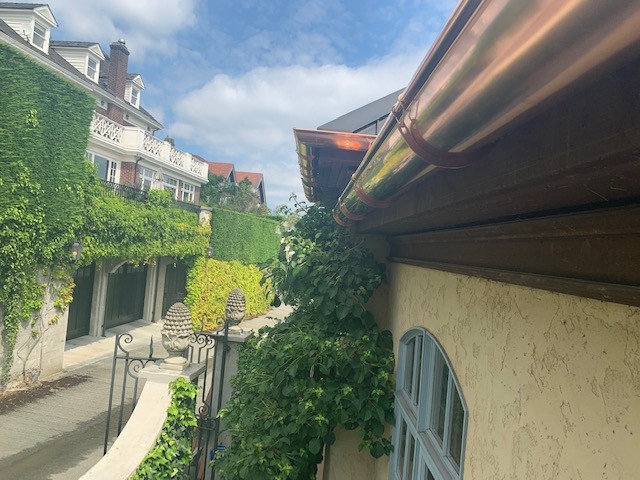 We recommend checking the condition of your existing gutters for excessive corrosion, peeling or cracking paint, the slightest crack or hole, loose attachments, and missing nails or fasteners.
All of these conditions are indications that you should consider gutter replacement to avoid foundation problems as well as reduced curb appeal.
We are one of the leading rain gutter installation companies of gutters in a variety of colors, materials and shapes, including:
K-Style or "ogee" gutters
Half round gutters
S-Line gutters with hidden hangers
Aluminum gutters in three different styles
Copper gutter systems
Wooden gutters
A new or replacement gutter installation that takes into full account proper drainage and aesthetics is essential. It is also important to work with an experienced contractor to ensure proper installation and mounting, especially in hanging half round gutters with hanger brackets.
Call Pacific Star Gutter Service, Inc. for installation replacement gutters that offer unmatched functionality. 425-361-0399