S-Line Gutters with Hidden Hangers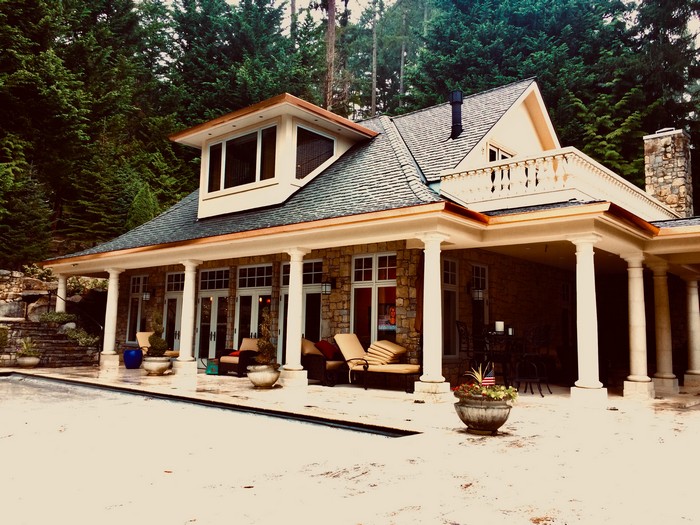 Seamless gutters account for as much as 75% of our national installations due in part to the elimination of unsightly seams and reduced potential for leaks.
As a locally-owned, licensed, bonded and insured company since 1985, we are proud of our reputation for latest technology products and materials, as well as installations for new and replacement systems.
Our variety of styles includes seamless S-Line gutters with hidden hangers designed to complement high-end homes and contemporary building structures. These are some of their features and advantages:
Five-inch and six-inch systems hung with hidden hangers
Installations place hangers at two feet on center
Added system strength with properly-installed hangers
Available in standard aluminum in a variety of colors
Offered in copper that turns to a beautiful patina
The available sizes for the S-Line gutters are 5″ and 6″.
Call Pacific Star Gutter Services, Inc. for assistance in system selection to protect your home from water damage for years to come!
Gutters Play a Big Role in Protecting Your Home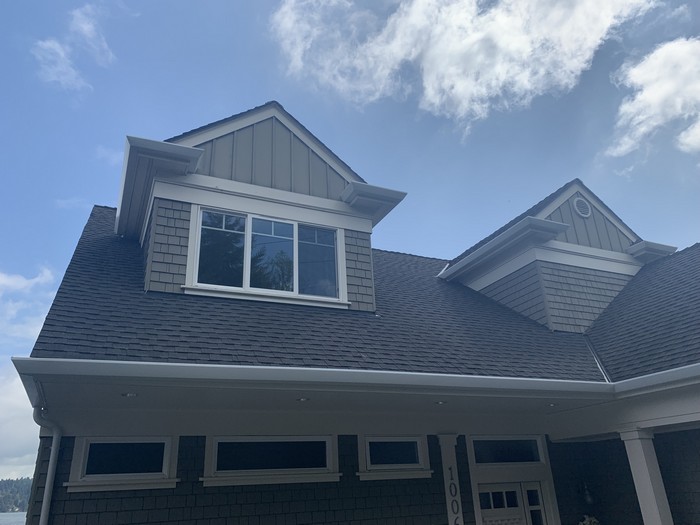 We are frequently asked the question, "Are seamless gutters better for protecting our home?"
With proper installation and the fact that there are few seams and less leaks, they are a perfect solution for carrying water away from your home.
Whether we install our K-Style, half-round or S-Line gutters, each plays a big role in protecting your home by:
Protecting the foundation from severe water damage
Channeling water run-off from your roof without displacing it into your home
Minimizing an environment for mold damage
Reducing metal corrosion
Avoiding wood siding damage such as swelling or splitting
Call us for an installation of seamless rain gutters to avoid a flooded basement or foundation damage.
Why Choose Us to Install Seamless Gutters?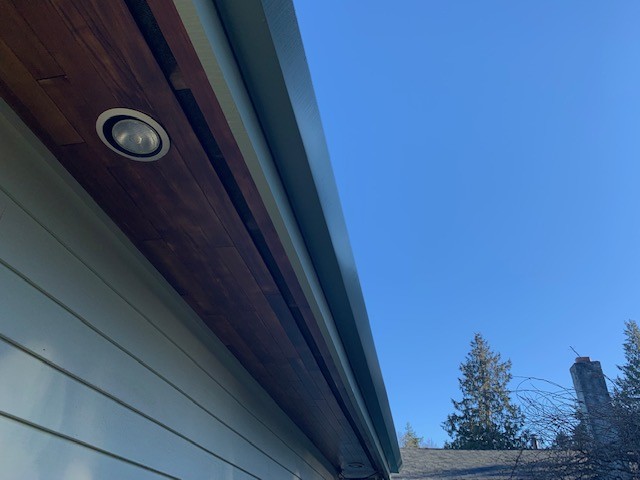 In addition to their pivotal role in complementing the architecture of your home or business structure, professional quality installation of our K-Style, half-round or S-Line gutters provides protection by diverting water away from the foundation, roof, fascia and exterior siding.
If you see visible signs of water damage to the structural integrity of your building, or you are constructing a new home or commercial structure, we can provide high-quality gutter systems and installations that will be beneficial in extending its life.
These are a few reasons to choose us to install seamless gutters, but not limited to: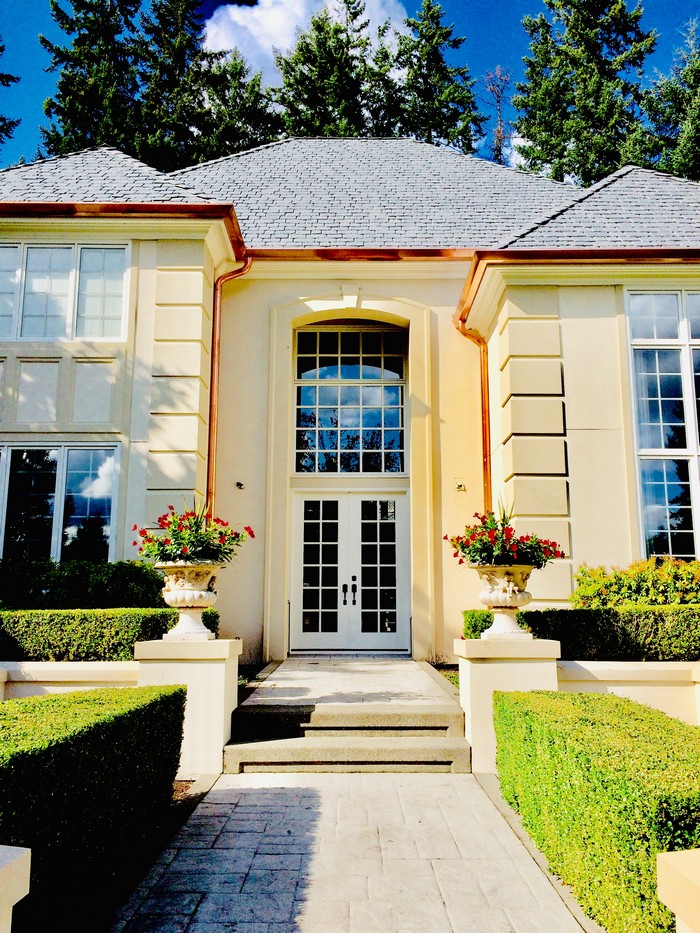 Free estimates for all installation services
Licensed, insured and bonded
Locally owned and operated since 1985
Excellent craftsmanship to ensure proper fit and function
Full five-year warranty to back up our workmanship
40-year manufacturer's warranty
Use of the highest-quality materials
Full accountability to our clients
Call Pacific Star Gutter Service, Inc. for solutions, options and recommendations to defend your home against water damage. 425-361-0399