Renton Gutters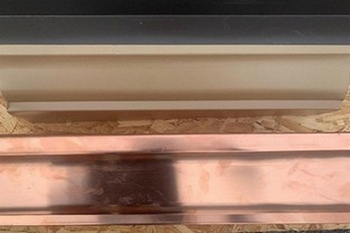 If you need to install gutters at your property in Renton, WA, we can help. Pacific Star Gutter is here to offer you Renton gutters for commercial and residential spaces. Numerous clients have trusted us to get reliable, effective and customized Renton gutters to their specific needs.
We offer services to help manage the sewage system at your place. Reach out today to avail of these services.
Our Renton gutters specialists have the qualifications and authorized licenses to conduct installation, repair and maintenance procedures. We use advanced tools and equipment to offer seamless and effective sewage facilities.
You can rely on us for our professional standards and affordability.
We offer a large variety of Renton gutters services, including the following:
Gutter extensions
Gutter screens
Gutter downspout
Gutter protection
Contact Pacific Star Gutter to get affordable and result-oriented Renton gutters.
(425) 361-0399
Renton Gutter Contractor
Having a Renton gutter contractor handy is among the most convenient ways to manage and uphold the functioning of your sewage system. You may be looking for long-due maintenance, emergency repairs or customized installations of different sizes.
No matter what, a proficient and skilled Renton gutter contractor helps you do it all. Reach out today to hire the most refined service providers for your home or office.
The team of Renton gutter contractors at our company is highly qualified, skilled, friendly and knowledgeable. Our professionals are trusted for their well-polished approach to work and budget-friendly rates. We have gained the trust of numerous clients due to our professionalism.
Under the guidance of a Renton gutter contractor, you can avail of the following facilities:
Rain gutter installation
Seamless gutters
Mini gutters
Leaf gutter
Hire Pacific Star Gutter for a professional Renton gutter contractor in the region with an excellent reputation.
(425) 361-0399
Renton Gutter Maintenance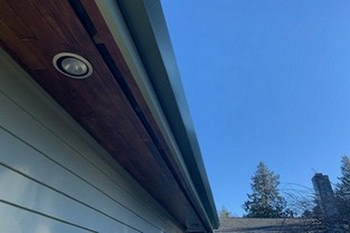 Regular Renton gutter maintenance is necessary to regulate the functioning of your drainage system. Doing so can help you avoid blockages, deal with disruptions, identify damages and regulate the performance of your sewer installations.
Hire expert supervision to get Renton gutter maintenance at affordable rates and improve the quality of life at your place.
Our Renton gutter maintenance services aim to provide an efficient, result-oriented and budget-friendly outcome. Under our supervision, you can work on avoiding clogged gutters, fixing leaks and burst pipes, suspecting any damages and cleaning out your sewage system.
Among the variety of services, you can avail of the following perks under Renton gutter maintenance, including:
Plastic gutters
Rain gutters
Gutter replacement
Roof gutter
Reach out to Pacific Star Gutter to get the best quality Renton gutter maintenance.
(425) 361-0399