Lynnwood Gutters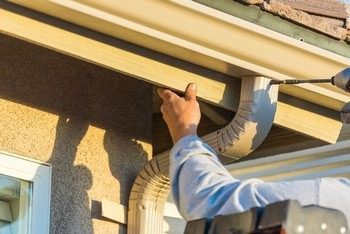 Clogged gutters in Lynnwood, WA, cause structural damage to many homes. Older and poorly maintained Lynnwood gutters, in particular, get clogged and put severe stress on roofing systems and downspouts.
The technicians at Pacific Star Gutter specialize in unclogging and deep-cleaning Lynnwood gutters.
We use cutting-edge pressure washers to make gutters clean and clog-free within hours. Are your Lynnwood gutters dirty, clogged, or not operating efficiently? Team up with our technicians.
Our technicians can also re-install your gutter system to improve its sloping and waste-processing capabilities for the following:
House eavestrough
Eavestrough downspout
Roof eavestrough
Eavestrough guards
Call Pacific Star Gutter now for a free run-down on how much we charge to unclog and maintain Lynnwood gutters!
(425) 361-0399
Lynnwood Gutter Contractor
A Lynnwood gutter contractor has to do way more than just clean leaves, branches, or bird waste inside gutters. A top-quality Lynnwood gutter contractor must also prevent gutter leakage by repairing loose gutter fasteners and patching up cracks caused by impact strains.
We aim to be that go-to Lynnwood gutter contractor for you that does it all!
As a reliable gutter contractor, we specialize in installing and dismantling gutter systems. By choosing us as your Lynnwood gutter contractor, you get an edge when it comes to unclogging or repairing damaged gutter systems.
Our services are insured, licensed and come with long-term guarantees of success when you are in need of:
Aluminum gutter installers near me
Local rain gutter installers
Gutter plumbers near me
Seamless rain gutter installers near me
Call the Pacific Star Gutter professionals now for a free and honest discussion about your gutter issues with our Lynnwood gutter contractor!
(425) 361-0399
Lynnwood Gutter Maintenance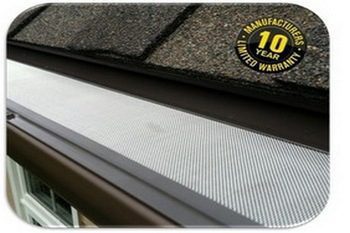 For many local property owners, Lynnwood gutter maintenance is an afterthought. Since poorly maintained gutters lead to property damage and expensive repairs, our Lynnwood gutter maintenance professionals are here to change this trend! Our Lynnwood gutter maintenance professionals help locals avoid all these risks in the most cost-effective way possible!
The Lynnwood gutter maintenance pros provide "360-degree" maintenance services at low rates on a routine basis! We can routinely deep-clean your gutters, inspect them for cracks, holes, or loose joints, install gutter guards, and properly slope them to prevent leakage.
If needed, our gutter maintenance pros can even replace your old gutter system when you require:
Gutter cleaning and maintenance near me
Rain gutter repair and cleaning near me
Gutter repair and cleaning near me
Gutter guard maintenance
Call the Pacific Star Gutter team for a free quote from our Lynnwood gutter maintenance pros!
(425) 361-0399