Lynnwood Gutter Installations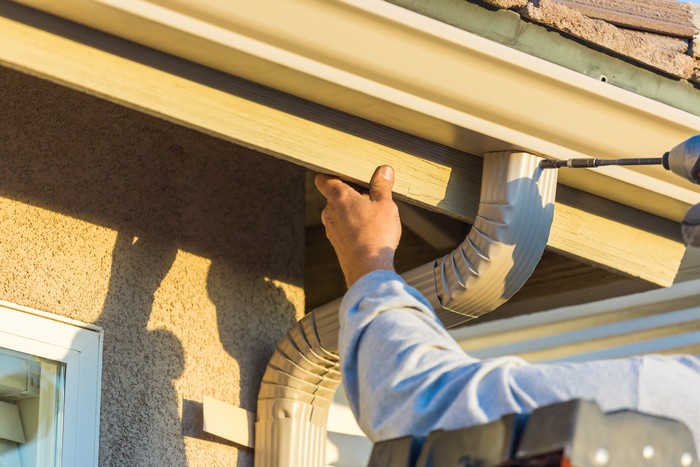 Gutter installations in Lynnwood, WA area homes are a must, considering the amount of rainfall that the region receives every year. The purpose of installing gutters is to channelize the rainwater run-off from roof safely down and away from the place, thereby protecting the property from several disasters like:
Decayed fascia, wood rot and siding/paint damage
A cracked foundation or wet basement
Soil erosion and landscape damage
Mold growth and resulting health issues
At Pacific Star Gutter we are happy to provide gutter installations in Lynnwood to help people safeguard themselves and their properties from the impact of uncontrolled rainwater.
We have the skills, experience, and resources for handling all kinds of jobs for gutter installations. Our technicians can come to install gutters in homes that are newly built or otherwise have never had a gutter system. Their services can also be scheduled for installing gutters in properties where the old guttering has deteriorated badly.
Lynnwood Installing Gutters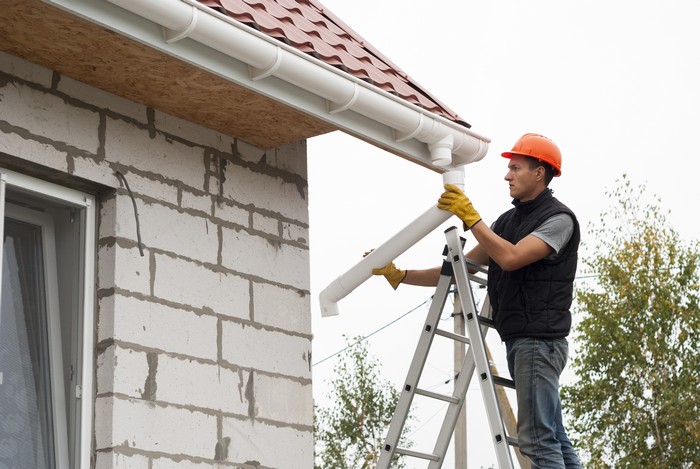 We are experts at installing gutters of all types. You can ask us for S-Line, K-Style or Half-Round gutters, customizing them as per the architectural style of your house. These could be made of:
Aluminum
Galvanized steel
Copper
Wood
You can get four, five or six-inch gutters, depending on their style. We even offer a multitude of color options, so we install gutters that complement and enhance the home exteriors.
We work on your job for installing gutters around Lynnwood with a focus on not just the functionality of guttering but also on the impact it has on the aesthetics of your property. Rely on us for gutter installations that are top-quality in every way.
Lynnwood Install Gutters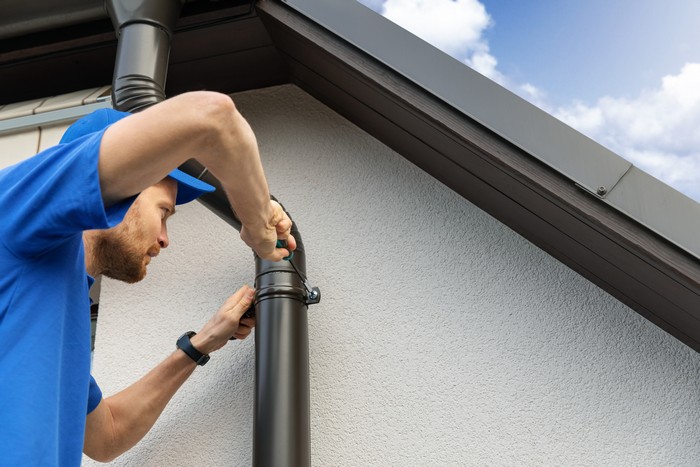 The efficiency of guttering depends a lot on its size, material quality, and maintenance. However, the finesse with which technicians install gutters is a significant factor that influences the performance of the system.
Nobody understands this better than us. We hold ourselves to high standards of workmanship in gutter installations and have done so since setting up the company in 1985. Hiring us to install gutters in your Lynnwood area home assures you of products made from the finest quality materials.
Moreover, you are guaranteed services of highly skilled technicians for installing gutters. Our gutter installations are:
Handled with a keen attention to detail
Done securely, with hidden hangers
Backed by a ten-year warranty
To hire the experts at Pacific Star Gutter to install gutters in your Lynnwood area home, call (425) 361-0399.