We Install Gutters in Kirkland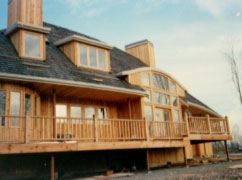 If you are planning to get rain gutters installed in your property in Kirkland, WA, give Pacific Star Gutter Service Inc. a call. We are one of the leading names in the gutter industry of this community and are the top choice for installation of wood, copper, galvanized steel or aluminum seamless gutters in Kirkland properties.
Getting the rain gutters in your Kirkland property installed by us assures you of all the peace of mind that comes from being served by a company that:
Has been in the business since 1985
Is licensed, bonded and insured
Gives 15-year warranty on gutter installation, 40-year manufacturer warranty on material
Enjoys a reputation for quality workmanship and customer-friendly attitude
Seamless Gutters for Replacement or New Construction in Kirkland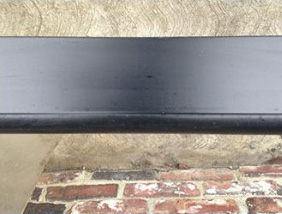 Installation of custom-made seamless gutters in Kirkland properties is our specialty. These continuously-running gutter systems are increasingly gaining popularity over the typical sectional rain gutters because the absence of seams increases the efficiency of gutter system.
Whether you want seamless gutters for your new construction or are interested in installing new seamless gutters in your existing Kirkland property to replace the old, damaged ones, we are up for the job. Our technicians:
Come on-site with gutter machine to make fully customized gutters
Take precise measurements to ensure a perfectly-fitting gutter system
Use fine-quality materials for making strong and durable seamless gutters
Moreover, we offer several options in design styles and sizes of seamless gutters for our Kirkland customers so that they get a gutter system that complements the building and enhances its curb appeal.
Rain Gutters Protect Your Kirkland Home Against Water Damage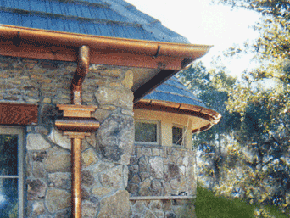 It is the prerogative of property owners to decide if they want to spend on installation of rain gutters in their Kirkland home. However, they should consider the investment not as optional, but an essential home improvement requirement.
If a gutter system is not installed, the rainwater run-off from roof will seep into the home and cause considerable damage to the:
Walls
Foundation and basement
Doors and windows
Siding, soffit and fascia
Landscape
We can install rain gutters in Kirkland homes to protect them against water damage. With our impeccably installed gutter systems, the rainwater is directed through the downspouts away from the building. We install sturdy and firm rain gutters that help our Kirkland customers ensure years of protection for their most cherished investment – their home.
Need top-quality gutter installation services in Kirkland? Call Pacific Star Gutter Service Inc. at 425-361-0399.