Duvall Gutters
Do you need a roof drainage system? Contact Pacific Star Gutter, and we will install quality gutters in your Duvall, WA, property. If you do not want to damage your property and its siding from water, it is always recommended that you hire a gutter contractor.
For this, you can trust our company as we provide durable Duvall gutters.
The Duvall gutters that we have will perfectly fit the roof structure of your home or office. You can even consider our company if you require custom fixtures. We will provide you with nothing but the best for your property.
The following are some of the options for Duvall gutters that you can find with us:
Half-round gutters
Copper gutters
Shed gutters
Box gutters
Call Pacific Star Gutter if you require professional help for your Duvall gutters!
(425) 361-0399
Duvall Gutter Contractor
As your chosen Duvall gutter contractor, we can help you get repair and replacement as well. Even if you have gutter maintenance requirements, you can contact us without wasting time. Our Duvall gutter contractor can reach your property at the earliest.
We never compromise on the quality of results provided by our professionals.
Our Duvall gutter contractor has multiple years of experience, so that they can handle any type of fixture. Even if you have the latest roof drainage systems installed, we will offer services. You can get more information regarding this by calling us today.
Our Duvall gutter contractor can be hired for your property when you have similar requirements:
Gutters cleanout
Gutter installation
Gutters replacement
Gutters repair
Call Pacific Star Gutter for a Duvall gutter contractor that is professionally trained and ready to get the job done!
(425) 361-0399
Duvall Gutter Maintenance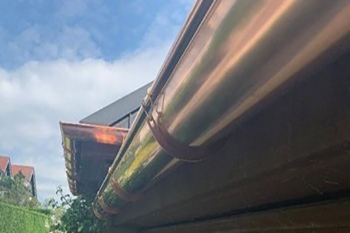 We can guarantee the material used for your Duvall gutter maintenance will always be top-notch. After we finish the job, your fixtures will never show any problems. Our Duvall gutter maintenance services even include cleaning options that can be considered anytime.
When you hire our contractors, they ensure the entire gutter is clear so the water drains properly.
With our company, you will also find some of the best budget-friendly Duvall gutter maintenance services in the entire region. The quality of our service is the best when compared to our affordable rates.
If you would like to get an estimate for your job, you can call our helpline anytime. We will give you a detailed quote. Our list of Duvall gutter maintenance services includes the following options:
Gutters seam repair
Gutters protection
Gutter drainage solutions
Fascia and soffit replacement
Call Pacific Star Gutter for Duvall gutter maintenance for your gutter system!
(425) 361-0399