We Install Gutters in Edmonds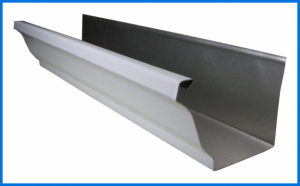 When it comes to the installation of aluminum seamless gutters and rain gutters in galvanized steel, wood or copper, the people of Edmonds, WA won't find a better option than Pacific Star Gutter Service Inc.
When you hire us for the installation of rain gutters in Edmonds, you can be sure of enjoying all the satisfaction and peace of mind that comes from working with a company that:
Has been installing gutters in Edmonds since 1985
Is licensed, bonded and insured
Enjoys a stellar reputation in the gutters Edmonds industry
Another thing that should reassure you of receiving nothing less than the best in gutter installation from us is the full 15-year guarantee that we offer on all our gutters in Edmonds.
Seamless Gutters for Replacement or New Construction in Edmonds
On opting for aluminum gutter installation, you have the choice of a sectional gutter system or seamless gutters. Unlike the sectional systems, seamless gutters are made from straight lengths of unmarred metal and have joints only around the corners.
You should get our seamless gutters in Edmonds if you want beautiful looking gutter systems with minimal leakage problems and low maintenance needs.
We install custom seamless gutters that we fabricate on-site from top-grade aluminum. Our skilled and trained technicians roll, cut and fabricate seamless gutters of the exact length that you require. These seamless gutters are then installed carefully to give your property an efficient gutter system.
We fabricate and install:
Seamless gutters in Edmonds in new constructions
Replacement seamless gutters in Edmonds in old properties
Seamless gutters in Edmonds in any big or small property
Rain Gutters Protect Your Edmonds Home Against Water Damage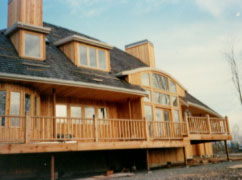 If you don't have rain gutters in Edmonds installed in your home or have worn-out rain gutters, you are exposing your property to serious water damage. The lack or malfunctioning of rain gutters in Edmonds allows the rain water that should be channeled away from your home to enter it and create mold & moisture problems.
While it is important that you get rain gutters in Edmonds installed to protect your home, make sure to get the job done by experienced and reliable professionals like us. We give you full worth for your investment in rain gutters in Edmonds by offering:
Elegant rain gutters that blend beautifully into your home structure
Precisely-installed rain gutters that are sure to function flawlessly
Quality rain gutters that are designed to last long
For further information about seamless gutters and other rain gutters offered by Pacific Star Gutter Service Inc., the residents of Edmonds can call (425) 361-0399.