Monroe Gutters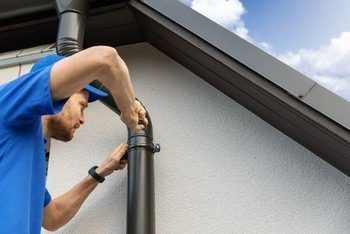 To protect your home from rainwater accumulation, you should install gutters in Monroe, WA. By installing a gutter system from our company, you protect your roof, exterior decor of walls, and even the foundation of your property.
There are numerous advantages when you install a gutter system in your home or office. Pacific Star Gutter makes certain your Monroe gutters are installed properly, so you will not have to worry about property damage.
Our company has the best gutter installers available in the region. If you want to employ skilled technicians for the installation of Monroe gutters, contact our company.
We will send you the best team for your gutter maintenance and installation needs. Our installers are known for their professionalism when installing Monroe gutters.
The following are some of our installation services:
Rain water gutter install
Install seamless aluminum gutters
Gutter and downspout installation
Commercial gutter installation
Call Pacific Star Gutter for the installation of Monroe gutters!
(425) 361-0399
Monroe Gutter Contractor
When you want to install a drainage system on your roof, you should choose our certified Monroe gutter contractor. Our contractor will have experience in installing different types of gutter systems, including K-style and half-round style gutter.
As your Monroe gutter contractor, we handle installation projects for commercial and residential properties.
What makes us a top-rated Monroe gutter contractor is the knowledge of installing units without any issues. We promise you will be very satisfied with the gutter installation job done by our team.
To employ our experienced Monroe gutter contractor for your installation project, contact our company today. If you want the mentioned services for your gutters, call us regarding:
Local gutters installers
Aluminum gutters installers
House gutters installers
Roof gutters installers
Call Pacific Star Gutter to hire a Monroe gutter contractor!
(425) 361-0399
Monroe Gutter Maintenance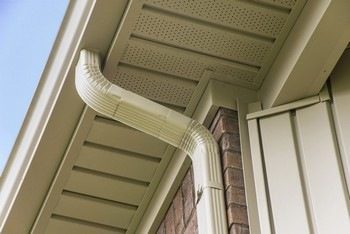 To keep your drainage safe from debris, clogs, leaves, and more, you will require proper Monroe gutter maintenance from our cleaners. Instead of climbing on the roof or a ladder on your own to maintain your gutters, let our professional cleaner handle the job.
We provide our cleaners with modern equipment to carry out Monroe gutter maintenance and save you from all possible risks.
The cleaners of our company have all the training and skills to execute Monroe gutter maintenance jobs. When you require reliable cleaners to maintain your gutter, call our company.
Our team will be promptly dispatched to your property for same-day Monroe gutter maintenance. You can also employ our gutter contractor for:
Gutter cleaning and maintenance
Leaf filter maintenance
Gutter maintenance and repair
Gutter guard maintenance
Call Pacific Star Gutter for Monroe gutter maintenance services!
(425) 361-0399