Aluminum Gutters Monroe
There are many different types of materials available when planning to install a new gutter system in a home. Aluminum gutters are becoming increasingly popular because they are functional and cost-efficient.
Aluminum gutters are light in weight and easy to install. Aluminum gutters can be cut and installed to ensure a perfect fit. They do not rust or shatter. Aluminum gutters last for many years to come, offering a home an unmatched protection against water damage.
Are you considering aluminum gutters for your Monroe, WA home? Call Pacific Star Gutter for a high quality aluminum gutter installation. Serving Monroe and its nearby areas, we are a locally owned company that offers:
Superior workmanship on every job
Exciting labor and material warranties
Complete satisfaction with the results
Aluminum Gutter Installation Monroe
Aluminum gutter installation is an investment worth making for your home. Do not let uncontrolled streams of rainwater cause to damage your home, take the step towards aluminum gutter installation. Aluminum gutter installation can keep your home dry and prevent unwanted problems. Save money on costly property damage by investing in aluminum gutter installation today.
We are an experienced aluminum gutter installation company serving Monroe and its surrounding communities. As a leader in aluminum rain gutter installation, we provide the finest materials and installations available. Our aluminum gutter installation cost estimates are FREE, so get in touch with us today to schedule a consultation.
Our key features:
No job is too big or too small for us
We give close attention to detail
Our team treats your home with respect
Aluminum Rain Gutters Monroe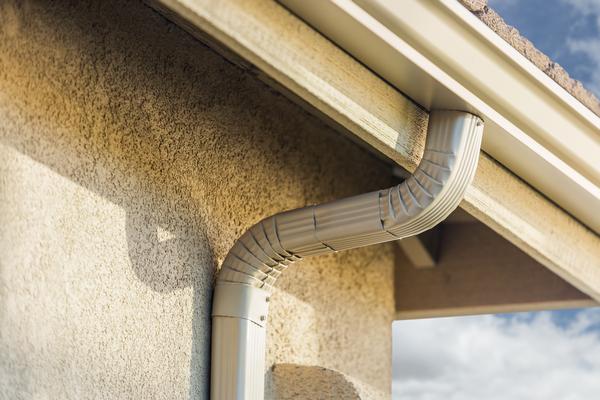 Aluminum rain gutters are an important investment in a home that help to:
Keep people dry
Avoid wet basements
Prevent mold growth
Seamless aluminum rain gutters come in an extensive range of style and color options, making it easy to find gutters that perfectly match the aesthetics of your home. Whether you are looking to install aluminum rain gutters in a new home construction, or want to replace gutters on an existing home, we are ready for the job.
Once you have installed aluminum rain gutters on your Monroe home, it is essential to take precautions to protect them. We can also install gutter guards that will prevent the leaves and debris from accumulating in your aluminum rain gutters.
To learn more about the benefits of installing aluminum rain gutters on your Monroe home, please feel free to call Pacific Star Gutter at (425) 361-0399.