Gutter Sentry Gutter Guards for Monroe Homes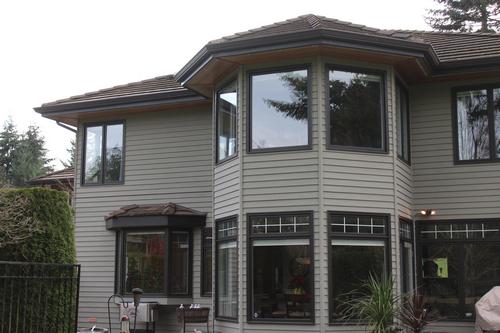 Get in touch with Pacific Star Gutter Service Inc. if you have decided to install gutter covers and are looking for the best gutter guards available in the Monroe, WA area.
With our vast experience in the gutter industry that goes back to 1985, we appreciate how effective quality gutter covers can be in increasing the performance and longevity of your gutters. That is why we offer Gutter Sentry gutter covers to our Monroe customers. These products are offered by a well-respected manufacturer and made with the most modern production methods to ensure their:
Elegant appearance
Easy installation
Efficient functionality
Excellent durability
When you come to us searching for solutions to protect your gutters from clogging, be assured that when your purchase Gutter Sentry gutter guards from us you will receive the best gutter guard available for your home.
All in One – Monroe Gutter Covers and Hanger
Rainwater run-off from the roof goes through the gutters to be disposed of safely away from the home. To prevent water damage to the building and its foundation, the gutters need to be flowing:
Freely
Smoothly, no matter how heavy the water flow
With no spilling or leakage issues
Without bending, sagging or pulling away from the roof
We offer all-in-one gutter covers and hanger solutions for Monroe homes so that the gutter systems are not just kept unclogged but also get adequate support to stay strong and securely in place. Our customer-friendly company is committed to working with your best interests in mind and to provide your home with the best gutter guards and hanger products available.
Why Choose Us for the Best Gutter Guards and Gutters in Monroe?
There may be several manufacturers and installers of gutter covers servicing your community. However, not all are the same.
Considering how critical gutter covers are for protecting the structural integrity of homes by keeping leaves and other debris out of the gutters, you must invest in the best gutter guards for your Monroe home. Come to us when you decide to strengthen your home with the installation of gutter guards.
We offer you:
Several options in gutter guard styles and colors
Affordable pricing with free estimates
Fast and professional installation of gutter guards
Excellent customer service every step of the way
If you want the best gutter guards possible for your Monroe home, Pacific Star Gutter Service Inc. can help. Call (425) 361-0399 for more information.