Save on Gutter Replacement for Your Monroe Home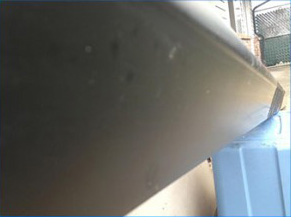 Is it time for gutter replacement in your Monroe, WA home? Are you looking for options that allow you to save money on replacing gutters but don't require you to sacrifice on the quality of your gutters? Place a call to Pacific Star Gutter Service, Inc. We are a licensed, bonded and insured gutter replacement company founded in 1985.
We are committed to helping our customers get optimal returns on any gutter replacement costs they incur. You can count on us to minimize the direct and collateral expenses related to replacing gutters so that the job is as cost-effective as possible for you. We:
Remove old gutters without any damage to the property
Offer excellent value with gutters that last a long time
Charge competitive prices for products and services
Get in touch with us to discuss your gutter replacement needs with our professionals in Monroe.
Replacing Gutters is Our Specialty in Monroe – Free Estimates!
Our company specializes in gutter replacement and we are equipped to cater to jobs of all types and sizes. We have vast experience in replacing gutters in Monroe to complement different home styles, to meet specific design specifications and to fit all budgets. We offer:
Aluminum, galvanized steel, wood and copper gutters
Half-round, S-Line and K-style gutters
4-inch, 5-inch and 6-inch gutters
Gutters in a vast selection of colors
Contact us to get free estimates so that you can set your budget when replacing gutters and downspouts. We believe in upfront pricing and we have no hidden costs. We promise to offer an accurate quote, as well. While replacing gutters, we do our best to give you the gutters that you want and we also provide them at a price you can afford.
Why Choose Us for Gutter Installation Services In Monroe?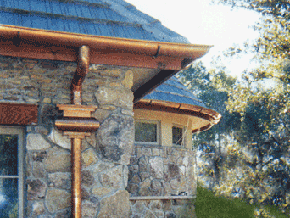 We also handle jobs for gutter installation for new construction. If you want your fortify your newly built home against damage from rainwater runoff, give us a call. With us, you get attractive, strong and efficient gutters at an easy-on-the-wallet gutter installation cost.
You should hire our gutter installation services in Monroe for a number of reasons aside from our quality installation. Choose us for gutter installation because we:
Stand behind our products and services with excellent warranties
Give top priority to your convenience and satisfaction
Complete the job quickly, without needless delays in the work
Clear away all debris at the job site before leaving
Make Pacific Star Gutter Service, Inc. your first call for gutter replacement or new home gutter installation in Monroe. Dial (425) 361-0399.