We Install Gutters in Snohomish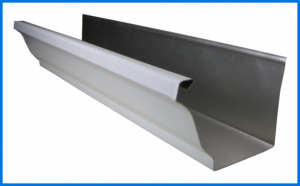 The gutter installation services of Pacific Star Gutter Service Inc. are second to none in the Snohomish, WA area. Quality rain gutters, seamless installation, friendly customer service and competitive pricing have made us the first choice of the discerning property owners in need of gutters in Snohomish.
We have been installing rain gutters in Snohomish since 1985 and have the experience, equipment and personnel to get any job done perfectly right. As a mark of our faith in our exceptional capabilities, we back the gutters in Snohomish with a 40-year warranty on materials and a 15-year warranty on workmanship.
Hard work and sincere services have helped our business achieve:
Impressive standing in the community's gutter installation industry
Sustained success and growth
Trust and lifelong patronage of countless customers
We offer rain gutters in Snohomish in aluminum, copper, galvanized steel and wood.
Seamless Gutters for Replacement or New Construction in Snohomish
Want optimal worth for your investment in seamless gutters in Snohomish? Give us a call. We are reputed across the community for delivering top-notch seamless gutters together with a delightful service experience.
Our experienced professionals come to give you a free and fair estimate on your seamless gutters in Snohomish. Thereafter, our skilled technicians work with a gutter machine right on your property to create seamless gutters in Snohomish of the precise length and shape for you.
Our style options in seamless gutters include:
Half-Round seamless gutters
4-inch S-Line seamless gutters
5-inch K-Style seamless gutters
6-inch K-Style seamless gutters
We also offer a large choice in gutter colors, allowing you to have seamless gutters that complement your building beautifully. We use superior aluminum gutter stock to ensure that the resultant seamless gutters in Snohomish are of fine quality.
Rain Gutters Protect Your Snohomish Home Against Water Damage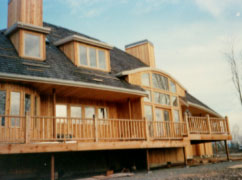 Quality rain gutters in Snohomish are key to keeping your home safe for years from the perils of water damage. By channeling off rainwater from the roof to a safe distance from the home, rain gutters in Snohomish play a crucial role in preserving your home's structural integrity and longevity.
However, having rain gutters in Snohomish is not enough. Equally important is to make certain that your rain gutters are installed properly. This is where we come in. Our vast experience in installing rain gutters in Snohomish has made us masters of the job. We see to it that your:
Rain gutters hold securely to the roof
Rain gutters do not sag
Rain gutters do not leak
Call Pacific Star Gutter Service Inc. at (425) 361-0399 for gutter installation in Snohomish.