Gutter Installations Monroe
Are you looking for the best company for gutter installations for the Monroe, WA region? If yes, then you are at the right place. We offer all services related to rain gutters of all types.
Get in touch with Pacific Star Gutter for efficient gutter installations throughout Monroe. We are an established company and have been installing gutters for Monroe and the surrounding areas for a while now. Call us for the gutter installations of the following types near Monroe:
Copper gutters
Seamless aluminum gutters
Vinyl gutters
Custom seamless gutters
Trust our skilled and experienced technicians for the efficient gutter installations near Monroe using the best quality materials. We never compromise with our workmanship giving you the best services at the most affordable prices.
Call Pacific Star Gutter for gutter installations in Monroe!
(425) 361-0399
Installing Gutters Monroe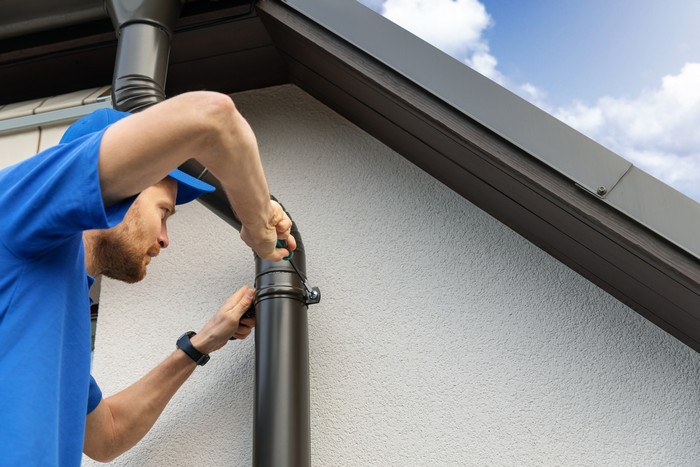 You must assign the task of installing gutters for the Monroe area to the specialists. They are not only well equipped and thoroughly trained to perform the task, but they also adhere with all the applicable codes.
Rely on us for installing gutters as we have successfully completed similar projects in the past. We can help you choose the ideal gutters for your Monroe home after assessing your requirements and budget. Call us for installing gutters in Monroe of the following styles:
K-style gutters
Half round gutters
S-line gutters
Galvanized steel gutters
Schedule the process of installing gutters in your home at a time convenient to you. We assure you of hassle free services without any damages to your home.
Call Pacific Star Gutter for installing gutters for Monroe homes!
(425) 361-0399
Install Gutters Monroe
You must always choose only the most reputable and well established company to install gutters in Monroe. This will ensure that the task to install gutters is completed efficiently and to your satisfaction.
Count on us to install gutters throughout Monroe. You will find our pricing reasonable and our services top-class. We install gutters neatly and precisely giving your home exteriors an enhanced look while protecting it from rain water damage. Call us to install gutters in Monroe which include:
New gutters
Replacement gutters
Gutters and downspouts
Wood gutters
We can provide you the price estimate to install gutters in Monroe prior to beginning work. This will help you decide upon the gutters that you would like to get installed.
Call Pacific Star Gutter to install gutters near Monroe!
(425) 361-0399