Rain Gutter Installation Edmonds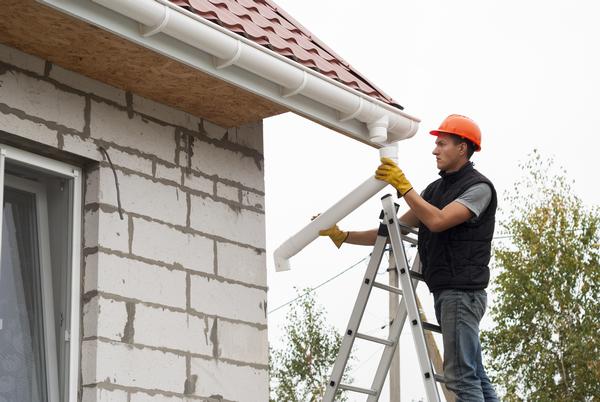 Getting a rain gutter installed on your Edmonds, WA home is extremely essential for keeping the property protected from serious damage that can be caused by uncontrolled rainwater run-off from the roof.
Place a call to Pacific Star Gutter today if you have not yet secured your new construction with a rain gutter system or if the existing gutter is worn-out and no longer working efficiently. Not investing in rain gutter installation would be a big mistake. Whether it is due to carelessness or hesitation in incurring the expense, lack of a rain gutter system is bound to burden you with huge loss from:
Foundation cracking and weakening
Lawn and landscape destruction
Damage to soffit, siding, windows, etc.
Water in basement
Do not put off rain gutter installation on your Edmonds home until damage is already done. Let our technicians come in at the earliest signs to get your rain gutter installed.
Rain Gutter Installed Edmonds
We come to your job with a great deal of experience and proven skills. Our company has been meeting the needs for a rain gutter system in this community since 1985 and acquired a stellar reputation for delivering quality services at a fair price.
If you want to secure your home effectively by getting a rain gutter installed, keep two things in mind. The first is to choose rain gutters of the right size and quality. The other is to hire the right people for rain gutter installation.
Be sure of making correct decisions by turning to us when it is time to get a rain gutter installed on your Edmonds home. We take a detail-oriented approach to your rain gutter installation job. You can count on us for skillfully crafted and firmly fitted rain gutters that combine the best in:
Style and finish
Functionality
Strength and reliability
Durability
Rain Gutter System Edmonds
We put only experienced and diligent technicians on your rain gutter installation job. They come to you well-equipped for installing the rain gutter system:
With utmost precision
In the least time possible
Safely, without any unpleasant incident
The jobsite is cleaned up after getting your rain gutter installed.
Our objective while fitting up a rain gutter system on your Edmonds home is to leave you thoroughly satisfied with our work as well as conduct. We extend exemplary customer service throughout the rain gutter installation job that is completed seamlessly.
Need a new rain gutter system on your Edmonds home? Pacific Star Gutter can help. Call (425) 361-0399!