Save on Gutter Replacement for Your Edmonds Home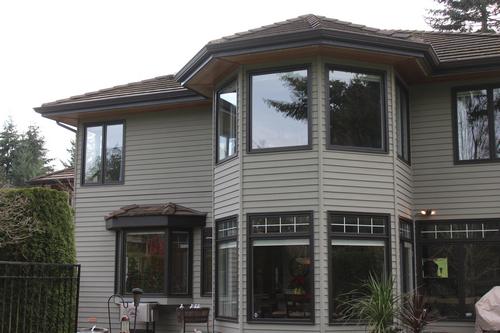 You invest in gutter installation to protect your home against damage from rainwater runoff. When the gutters wear out or get damaged, gutter replacement is not an option – it's a must. At Pacific Star Gutter Service, Inc., we help homeowners safeguard their most cherished asset by providing gutter replacement and installation services in Edmonds, WA.
We believe that replacing gutters should not be stressful. With so many other household expenses to bear, homeowners should not have to break the bank to get gutter replacement done. That is why we strive to charge our customers the most competitive prices when replacing gutters.
However, we offer more than savings on gutter replacement for Edmonds homeowners! We help them save without settling for products or services of low quality. When hiring us for replacing gutters, our customers can be sure they are receiving gutters that are:
Custom-fabricated for their home
Made of superior materials
Fitted neatly and securely
Replacing Gutters is Our Specialty in Edmonds – Free Estimates!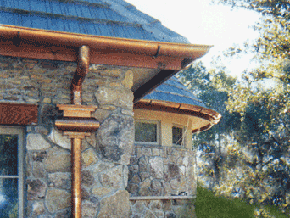 We have been in the gutter installation industry since 1985. While we design, make and install gutters for new construction, a major part of our business comes from replacing gutters in Edmonds homes where the existing gutter system is in poor condition and beyond repair.
That's why gutter replacement has become our specialty. We have the knowledge, skills, experience, confidence, commitment and resources to ensure the highest level of precision in every job that we take on when replacing gutters on a house. We make sure that the:
Old gutters are removed safely
New gutters match the customer's precise specifications
Installation of new gutters is completed seamlessly
Call us today to get a free estimate on your gutter replacement job or to see how new gutters can save you tons of money down the road.
Why Choose Us for Gutter Installation Services In Edmonds?
A service-oriented, customer-centric company, we go all out to thoroughly satisfy the homeowners who come to us for gutter installation services in Edmonds. Come to us for gutters that are the best fit for your home and budget.
Choosing us when installing gutters means choosing to:
Get quality products
Receive stellar workmanship
Pay an affordable gutter installation cost
Enjoy a stress-free experience throughout the entire project
Whether our gutter installation experts are brought in to fit standard aluminum gutters or specialty copper gutters, they work to the best of their abilities.
Rely on Pacific Star Gutter Service, Inc. for your rain gutter needs, including gutter installation in new construction or replacing gutters in existing Edmonds home. Call (425) 361-0399.