Lynnwood New Gutters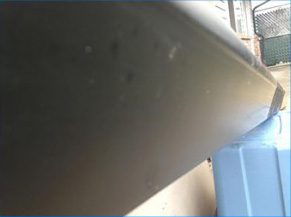 Pacific Star Gutter is the go-to company for new gutters in the Lynnwood, WA area. Get in touch with us if you have decided to go in for a new gutter install on your property and want to ensure excellence in every aspect of the job.
Our company has been installing Lynnwood new gutters of different materials, styles, shapes, sizes and colors since 1985.
The superior work in countless jobs handled over the decades has made us the leading source for Lynnwood new gutters. The people who want effective and reliable protection against rainwater runoff for their properties make us the first call for Lynnwood new gutters.
You will be glad to have hired us to install the following:
New rain gutters
New roof gutters
New home gutters
New gutters
Call Pacific Star Gutter if your property needs Lynnwood new gutters!
(425) 361-0399
Lynnwood New Gutter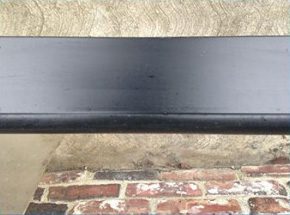 Our company offers highly customized Lynnwood new gutter installation services. We cater to diverse aesthetic preferences, functional requirements and budgets for Lynnwood new gutter systems.
Do not hesitate to discuss your exact needs for new gutters with us. Our experts combine their knowledge and experience with your vision and expectations to assure you of a Lynnwood new gutter system that proves ideal for your property while leaving you satisfied about having made the right investment.
We specialize in installing 4 inch, 5 inch and 6 inch gutters in seamless/continuous K-Style, Half Round and S-Line designs. We also offer several options in Lynnwood new gutter materials. You can hire us to install the following:
Aluminum gutters
Copper gutters
Galvanized steel gutters
Wood gutters
Contact Pacific Star Gutter for a sturdy, efficient and long-lasting Lynnwood new gutter system!
(425) 361-0399
Lynnwood New Gutter Install
Come to us for Lynnwood new gutter install by an accomplished contractor who has your back. Happy customers are the biggest priority for our company and we are committed to delivering Lynnwood new gutter install services that surpass industry standards.
We want the property owners who choose us ahead of the other contractors for their Lynnwood new gutter install jobs to be convinced that they made the right decision.
Hire us with complete assurance of getting the superior, flawless Lynnwood new gutter install services you deserve at a fair price that suits your budget. Contact us today to schedule a job for the following services:
Custom gutter install
Gutter and downspout installation
Gutter system install
Rain gutter installation
Hire only Pacific Star Gutter for Lynnwood new gutter install service on your property!
(425) 361-0399