Save on Gutter Replacement for Your Lynnwood Home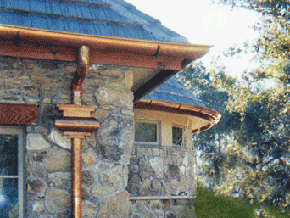 Are your rain gutters leaking or overflowing? It is possible that they need to be cleaned or repaired. However, you might have to consider replacing gutters if they are heavily rusted, cracked or dented. This is where Pacific Star Gutter Service, Inc. comes in.
We are a licensed, bonded and insured guttering contractor that has been in business since 1985. Our company is one of the most reliable sources for gutter replacement services in the Lynnwood, WA area. We are known for offering high quality gutters at affordable rates. If you want to save on your gutter replacement cost without compromising on the quality of the new guttering system for your home, you should come to us.
Apart from providing cost-effective solutions for replacing gutters, we focus on ensuring that our home gutter replacement jobs in Lynnwood are:
Handled most professionally
Completed at a fast pace
Done with a commitment to 100% customer satisfaction
Replacing Gutters is Our Specialty in Lynnwood – Free Estimates!
While gutter installation and gutter replacement are not DIY jobs, handing them over to untrained or inexperienced technicians is also not advisable. If you want to be sure that your home has properly working gutters of the best quality, call proven pros like us. We can be hired for installing or replacing gutters and downspouts.
Our company has extensive experience in gutter installation and replacement. We are staffed by highly skillful gutter fabricators and installers. While replacing gutters in your Lynnwood home, we see to it that finest-quality materials are used and detailed attention is given to every aspect of the job.
We replace aging and damaged gutters with ones that offer the best in:
Performance
Reliability
Durability
Do not delay your gutter replacement project anymore! To get started, contact us for a free estimate on the cost of replacing gutters.
Why Choose Us for Gutter Installation Services In Lynnwood?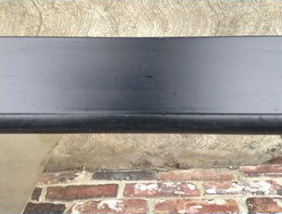 Every home and homeowner have different needs for rain gutters. We understand this and offer highly personalized solutions to meet your gutter installation needs in Lynnwood. When you hire us to handle your gutter installation project, you can sit back and relax knowing that you will receive products and services that:
Meet your home's requirements
Suit your tastes
Fit your budget
Are backed by excellent warranties
Get in touch with us to learn more about our gutter installation cost and the types of gutters we install.
If you are thinking about replacing gutters in your Lynnwood home, it is time to call Pacific Star Gutter Service, Inc. Dial (425) 361-0399 now!