Ballard New Gutters
Do you need new gutters for your Ballard, WA home? You are in the right place. Pacific Star Gutter supplies and installs high quality Ballard new gutters. We pride ourselves on our superior workmanship. For your peace of mind, we offer a 10-year warranty on our Ballard new gutter install.
If you are undertaking a new home construction, and need brand new gutters, we are the company of choice. You can select from a wide range of Ballard new gutter styles, color, sizes, and materials that are all designed to effectively channel water away from the foundation of your home.
We can help you install:
New gutter system
Seamless gutters
Gutters and downspouts
New rain gutters
To learn more about our selection of Ballard new gutters, please get in touch with us.
Call Pacific Star Gutter for Ballard new gutters.
(425) 361-0399
Ballard New Gutter
Are you looking for an experienced company to install Ballard new gutter systems? Look no further. We are a fully licensed, bonded, and insured company that has been in business since 1985. We not only specialize in installing new gutters, but we also offer a wide range of other guttering services:
Gutter replacement
Emergency gutter repair
Custom built gutters
Gutter cleaning
If you would like to learn about Ballard new gutter cost, we will be more than happy to provide FREE cost estimates. We can also install gutter guards that will minimize the accumulation of leaves and debris throughout your Ballard new gutter system.
Call Pacific Star Gutter for Ballard new gutter systems.
(425) 361-0399
Ballard New Gutter Install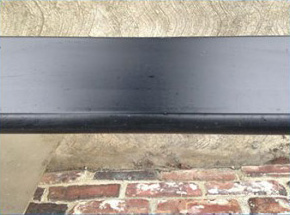 When it comes to Ballard new gutter install, not just any company will do. It is vital to work with a company that has the knowledge and expertise to complete the project safely and efficiently. Improper Ballard new gutter install will result in costly and inconvenient problems down the line.
We are proud to be one of the premier gutter companies offering fast and dependable Ballard new gutter install services. We understand that you need your gutters to match your home's exterior. That is why we offer gutters in various styles, including the standard five-inch k-line, the larger six-inch k-line and six-inch s-line seamless gutters. We have Ballard new gutter options available in both aluminum and copper.
We offer:
Local gutter installers
Quick gutter installation
Premier gutter contractor
Affordable gutter prices
For any additional information on our gutter installation services, feel free to contact our team of experts. We are fast, friendly, and affordable.
Call Pacific Star Gutter for Ballard new gutter install.
(425) 361-0399