Copper Gutters Mountlake Terrace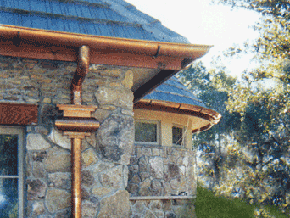 The gutter system you choose for your home has a significant impact on its value and appearance. The material you choose will determine how often you need to clean out the gutters, how much maintenance they require, and how long they will last before needing to be replaced.
Pacific Star Gutter is the number one choice when it comes to finding copper gutters in the Mountlake Terrace, WA area. Available in four different styles, our copper gutters carry the following features:
Made of quality materials
Very durable
Add value to your home
Low maintenance
When copper is allowed to oxidize, it will gradually turn dark gray and then a lovely green color patina. This is normal. If you desire the natural look of copper, you need to protect it with a sealant to prevent oxidation.
Copper Rain Gutters Mountlake Terrace
There are several materials used for making gutters. Each of these has its pros and cons but copper rain gutters are the best as they are not only highly durable but cost effective as well. Having copper rain gutters for your home removes the worries of:
Weak foundations
The growth of mold and mildew
Water collection near the base
Damage to the landscape and flowerbeds
Copper does not rust and is a long-lasting metal. In fact, a copper gutter system will last for the life of your home and will be the last gutter system you'll ever need.
Trust us for your installation services for copper rain gutters on your Mountlake Terrace area home or business. Seamless copper rain gutters give a very neat and clean look to any exterior.
Mountlake Terrace Copper Gutter Installation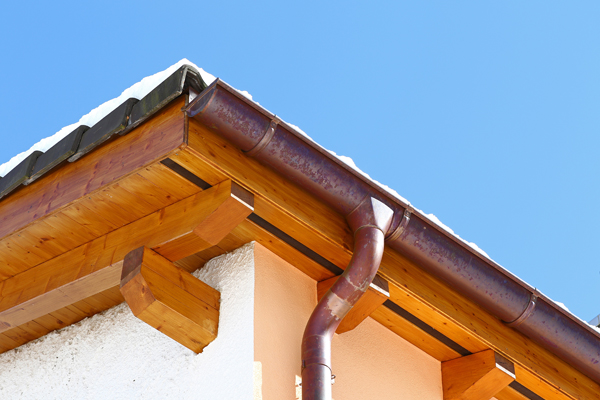 The correct copper gutter installation will ensure the protection of your property from water collection on the roof and base of the home. Copper is extremely resistant to corrosion and can withstand extreme temperature variations – unlike gutters made from other materials.
Installing copper gutters yourself is not a good idea. Why? Because adjustments needed to any gutter installation requires special tools and expertise to get the job done properly. Rely on us to do the job right the first time.
Choose us for copper gutter installation in Mountlake Terrace as we:
Know how to cut copper gutters
Understand how to join half round gutters
Offer several half round gutter hanger options
We have successfully provided copper gutter installation for Mountlake Terrace area residents for many years.
Get your free estimate for copper gutter installation on your Mountlake Terrace area home or business. Call Pacific Star Gutter at (425) 361-0399 today!