Aluminum Gutters Mill Creek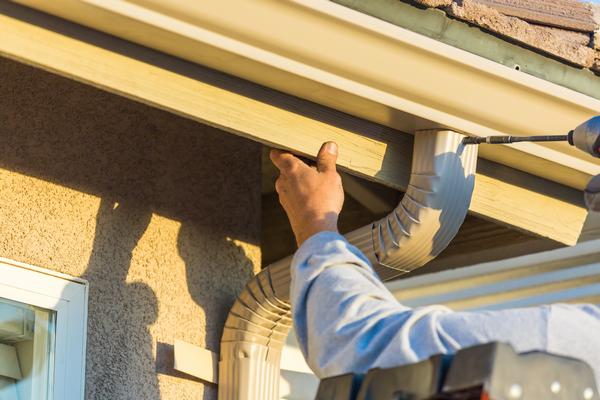 There are many options available for homeowners searching for the best material for their gutter system. Aluminum rain gutters are a great material option that complements any home. In fact, aluminum gutters are one of the most popular gutter systems installed in American homes.
Aluminum gutters are not only reliable and versatile, they also have many other benefits of being installed in a home:
Highly durable
Low in maintenance
Lightweight
Pacific Star Gutter provides aluminum gutter installation services. Serving Mill Creek, WA and its surrounding areas, we have aluminum gutters available in a vast array of color and style options to match the exterior of your home.
Aluminum Gutter Installation Mill Creek
Installing aluminum gutters on your Mill Creek home is one of the best investments you can make in the health and protection of your property. Aluminum gutters efficiently channel rainwater away from your home, preventing problems such as basement leaks, foundation cracks, siding damage, and more. To ensure aluminum gutters are correctly installed on your home, you must work with an experienced, reliable contractor.
We are a licensed, insured, and bonded company, so our customers can rest easy knowing that their aluminum gutter installation project is in good hands. Below are some of the benefits of choosing us for your aluminum gutter installation needs in Mill Creek:
Our materials and installations are of the highest quality
Proudly serving our customers since 1985
We stand behind our workmanship with warranties
Aluminum Rain Gutters Mill Creek
We install seamless aluminum rain gutters on Mill Creek homes. Unlike traditional gutter systems, seamless aluminum rain gutters are made using only one piece of material which improves strength and reduces the risk of leaks. Tailored specifically for your home, we fabricate and install aluminum rain gutters to ensure a perfect fit.
We believe that your rain gutters should not only work efficiently, but should also match the aesthetic of your home. Our vast selection of aluminum rain gutters in different style and color choices helps to improve the existing curb appeal of your home. We also specialize in installing gutter guards that will minimize the collection of leaves, dust, and debris throughout your aluminum rain gutters.
When you work with us for your aluminum gutter installation needs, you can expect:
FREE estimates
Quick response
Attention to detail
Call Pacific Star Gutter at (425) 361-0399 to discuss your aluminum gutter installation project in Mill Creek.