Arlington Copper Gutters
If you wish to keep your home exteriors looking beautiful even in the rain, you can choose to have copper gutters installed. These gutters channel away the rainwater, safeguarding your home from ugly water marks that runs down the sides.
Copper gutters also look beautiful as they age. You can choose from a variety of copper rain gutters available. Pacific Star Gutter Service, Inc. is a reputed company that offers high quality copper gutters for Arlington, WA residents. We offer different types of gutters, including:
Seamless copper gutters
Half round copper gutters
Used copper gutters for sale
K-style or 'ogee'
S-line gutters
You can trust our skilled and trained technicians for the efficient installation of copper gutters. Equipped with the latest equipment and knowledge of advanced techniques, we will ensure that your copper rain gutters are installed well within the scheduled time and that they meet your expectations completely.
Arlington Copper Rain Gutters
There is no denying the fact that copper rain gutters are a great option for homes. However, to get the full benefit, you must ensure that copper gutter installation is done by the experts. We have been offering services for copper rain gutters in the Arlington area for quite a long time now.
You can rely on us for all services related to copper rain gutters, as we have the necessary:
Experience
Expertise
Equipment
If you want to know the cost of copper rain gutters, you can consult our experts. We will provide complete information about all types of copper gutters for sale.
Arlington Copper Gutter Installation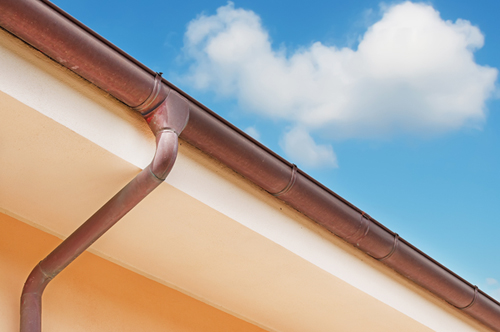 With the plethora of companies offering copper gutter installation in Arlington, choosing the best one can be a daunting task. However, to ensure that you are getting the best deal in services and pricing, you must research and then choose.
If you are choosing half round gutters, you must choose a company that knows how to join half round gutters. You can choose us for copper gutter installation in Arlington, as we are:
Professionals in our approach
Methodical in our work
Committed and passionate about our work
Reasonably priced
You will also get several half round gutter hanger options when you call us for copper gutter installation.
If you need copper rain gutters in Arlington and you require the services of experts, you can call Pacific Star Gutter Service, Inc. at (425) 361-0399.