Bellevue Copper Gutters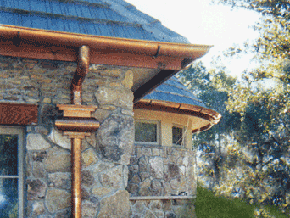 Many homeowners do not weigh the pros and cons of rain gutter materials before they install gutters on their property. Choosing copper gutters for your Bellevue, WA area home offers many advantages when you compare the features of aluminum vs copper rain gutters.
Pacific Star Gutter Inc. is a trusted company serving Bellevue area residents since 1985 with installation and replacement needs of various styles of copper gutters. Experts handling copper gutter installation agree that copper gutters make a wonderful choice for homes and other buildings.
The reasons are many:
Copper gutter exudes elegance
Improves aesthetic appeal
Only requires yearly cleaning
Copper gutter installation needs expertise and special equipment. Our experienced and expert craftsmen offer installation of seamless copper rain gutters which have reduced chances of leaks, filtration and do not require added expansion joints.
Bellevue Copper Rain Gutters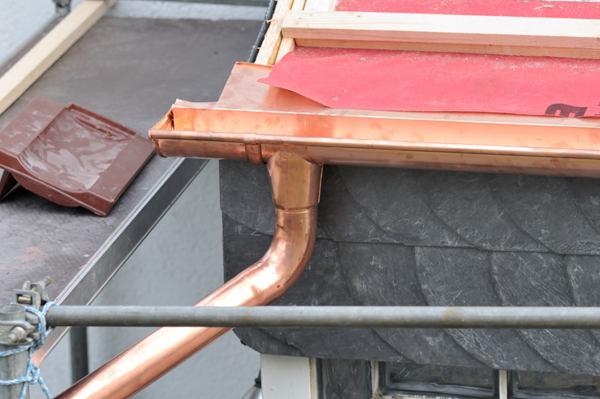 Rain gutters have a very important task and that is to redirect rainwater away from homes. Choosing copper rain gutters for your Bellevue area home or commercial property will allow you to relax and will spare you from repair work.
When you consider the many benefits which copper rain gutters offer in the long run, the copper gutters cost per foot becomes a great bargain! Apart from the beautiful look and elegant sheen, benefits of copper rain gutters are:
Extremely durable
Can tolerate harsh weather (no rotting and cracking)
Lasting efficiency
In the long run, copper rain gutters prove to be the best and save you a lot of money. They do not need replacement every few years and don't demand repairs to like other rain gutter materials.
Bellevue Copper Gutter Installation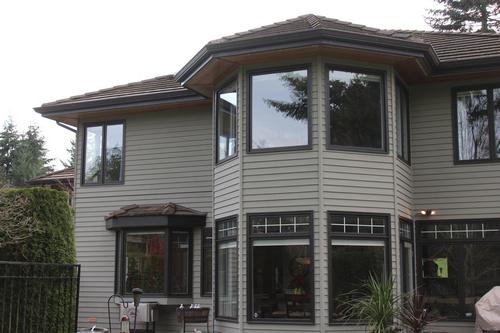 It is true that once copper gutter installation in your Bellevue area home is done by our expert installers you will not need repair or replacement them. Doing a copper gutter installation as a DIY task is not advisable because only professionals know the techniques of soldering joints of copper gutters and how to join half round gutters for efficient functioning.
We are proud of our:
Quality products and services
Attractive warranties
Excellent workmanship
Give us a call for free estimates and we would be happy to help you with the copper gutter installation.
For installation of copper gutters in Bellevue area homes and business properties reach Pacific Star Gutter Inc. at (425) 361-0399. Our copper rain gutters come in 4 different styles. Call us for efficient copper gutter installation today!