Gutter Installations Shoreline
The roofing system is incomplete without the gutters and the downspouts. Installing gutters and downspouts is recommended to channel away from the rainwater from the foundation of the house. You need the help of experts in your area to install gutters and safeguard your home from structural damage.
Get in touch with Pacific Star Gutter for efficient gutter installations in the Shoreline, WA area. Being an established company offering services since 1985, we have mastered the technique of installing gutters, regardless of their type. Call our professionals for the gutter installations of the following types:
K-style or ogee
Half-round
S-line
For us, the material, type, and size of the gutters do not pose a problem. Our technicians are well adept at handling gutter installations of all types and on all kinds of roofs.
Installing Gutters Shoreline
Installing gutters is recommended for all homeowners, as this has several benefits. You must choose an experienced company that can help you choose and can install gutters correctly. Most problems related to gutters occur early if they are not installed correctly.
Let us offer you our services for installing gutters around Shoreline. We have handled similar requests for many homeowners and are well adept in the task. Some of the benefits of installing gutters include:
Keep the foundation dry
Protect the walkway, flower beds and landscaping
Avoid rotting of fascia and soffit
.
You need gutter replacement if the already installed gutters are broken, warped, or damaged. With the approaching rainy season, it is better to get gutter installations done early and have peace of mind.
Install Gutters Shoreline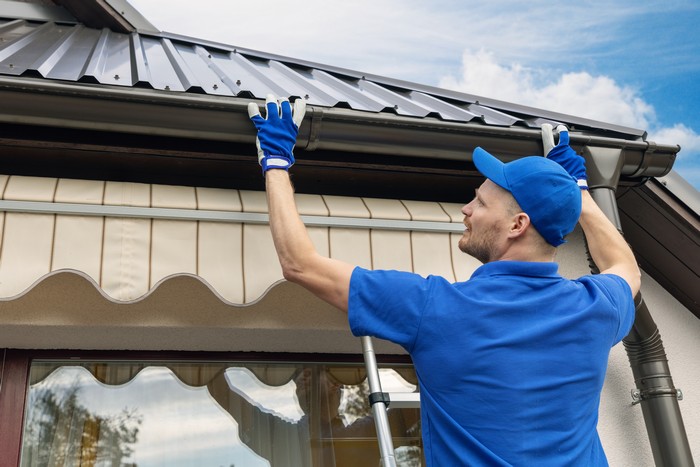 If you need to install gutters the first time, take the help of experts that can suggest the best type of gutters for your home and roof type. Depending upon the weather conditions, frequency, and volume of rain and other factors, they will recommend the best gutter types.
Count on us when you need to install gutters in and around Shoreline. We have a stellar reputation for installing gutters around Shoreline. Homeowners rely on us to install gutters because of our:
Professionalism
Dedication and commitment
Pricing and hassle-free services
We first create a plan to install gutters in the right manner. Next we assemble all the equipment required and finally begin the task of installing gutters. You can rest assured we use all safety measures as are necessary when installing gutters.
Call Pacific Star Gutter at (425) 361-0399 for thorough gutter installations in and around Shoreline.