Save on Gutter Replacement for Your Marysville Home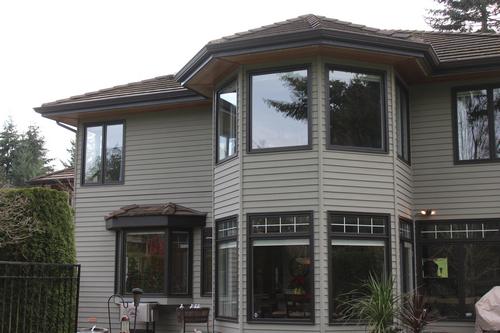 When you have installed gutters in your home, it is important to ensure that they are strong and securely fitted. Investing in quality gutter installation services as well as regular gutter maintenance can give your home reliable guttering. Still, even the best gutters will wear out with time. Take care that you do not delay replacing gutters in your Marysville, WA home so you can avoid costly repairs.
By not scheduling your gutter replacement when you need it most, damages in the form of rainwater damage to your property can cost you big time. That's why replacing gutters is not an expense but a way of preserving the beauty, structural integrity and value of your most precious asset.
At Pacific Star Gutter Service, Inc., we make sure that gutter replacement is not a costly, bank-breaking project by replacing gutters at very affordable prices.
At the same time, we carry out gutter replacement in your Marysville home with products that are:
High-performing
Durable
Flawlessly installed
Replacing Gutters is Our Specialty in Marysville – Free Estimates!
Replacing gutters in your Marysville home is hardly a do-it-yourself task. By taking on your gutter replacement project on your own, you risk damaging the property or even injuring yourself. Do not invite unnecessary trouble; our trained experts are here to:
Remove your old gutters
Install the new gutters
Make your home safe from rainwater runoff
Our company has been replacing gutters on houses since 1985. With sheer hard work and a steadfast commitment to excellence, we have established ourselves as one of the leading gutter replacement companies in the area.
Need a free estimate on the cost of replacing gutters? Call us.
Why Choose Us for Gutter Installation Services In Marysville?
Selecting the right contractor to work on your gutter installation project in Marysville is crucial for the protection of your home. It is also necessary to make sure that your investment in gutter installation does not go down the drain.
Let us install your gutters. What makes us a good option? We promise all of our clients:
A wide variety in gutter styles, shapes, sizes and colors
Affordable gutter installation cost
Exceptional workmanship in gutter fabrication
Great finesse in gutter installation
Skillful, seasoned, diligent and well-behaved technicians
As a licensed, bonded and insured company, we also offer full protection to all homeowners who choose us for gutter installation services.
To schedule a job for gutter replacement in your Marysville home, call Pacific Star Gutter Service, Inc. at (425) 361-0399.