Marysville New Gutters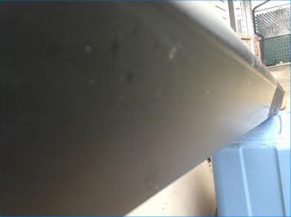 Do you want new gutters installed in Marysville, WA, to safeguard your property against water damage from roof runoff? Are you checking out the new gutter install service providers catering to the community? Do you want your hard-earned money to go into beautiful, efficient and reliable Marysville new gutters that last a long time?
Relax! You have come to the right place. Pacific Star Gutter is a licensed, bonded and insured company catering to the demand for Marysville new gutters since 1985.
We take pride in our stellar reputation and extensive customer base that have resulted from consistently delivering top-quality services for hanging high-performing Marysville new gutters.
Our capabilities include installing:
Copper gutters
Aluminum gutters
Wood gutters
Galvanized steel gutters
Contact Pacific Star Gutter to get Marysville new gutters installed on your property!
(425) 361-0399
Marysville New Gutter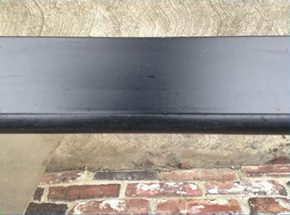 The sustained success of our company bears testimony to the excellent quality of our Marysville new gutter solutions. We appreciate that new gutters are a critical investment in preserving the exterior aesthetics, indoor comfort, structural strength and market value of any property.
We also realize that the people who come to us for Marysville new gutter systems for their properties expect nothing less than the best products and services from us. We give top priority to meeting the needs and exceeding the expectations of our customers for their Marysville new gutter jobs.
Stop looking around for professionals to approach for a Marysville new gutter system for your property. Contact us with the assurance of getting:
Experienced gutter contractor
Skilled gutter installers
Best price gutters
Impeccable custom gutter install
Rely on Pacific Star Gutter for a high-performing Marysville new gutter system!
(425) 361-0399
Marysville New Gutter Install
Decisions concerning the Marysville new gutter install on your property should be taken after careful deliberation. Doing so is essential if you want your investment in the Marysville new gutter install to go a long way, with the gutters working at peak efficiency for many years without much maintenance or repair hassles.
You cannot go wrong hiring us for the Marysville new gutter install. We put skilled, experienced and well-equipped experts on the job while ensuring that high-grade materials are used to meet your Marysville new gutter install needs.
To learn more information regarding the services of our Marysville new gutter install team, call us today.
Do make us your number one choice for:
Rain gutter installation
Roof gutter installation
Fitting new gutters
House gutter install
Call the experts at Pacific Star Gutter for the finest Marysville new gutter install services!
(425) 361-0399