Gutter Sentry Gutter Guards for Woodinville Homes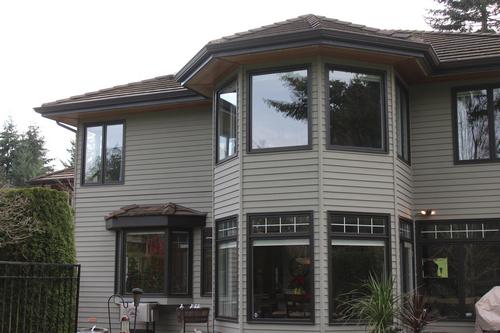 Looking forward to cleaning out your gutters again? Guess not! Gutter cleaning can seem like a frequent chore, especially if your home is surrounded by trees. That is when you can benefit from gutter guard installation.
With some of the best gutter guards, homeowners in Woodinville, WA can enjoy a wide range of benefits, such as:
Keeping gutters free of blockages
Preventing costly water damage
Reducing gutter maintenance tasks
The best gutter guards are designed to keep leaves, pine needles, twigs and other debris out of your gutters and drain water away from your home. At Pacific Star Gutter Service, Inc., we install one of the best gutter guards in Woodinville area homes- Gutter Sentry.
All in One – Woodinville Gutter Covers and Hanger
Gutter covers and hangers are a great addition to any home. They are an essential component for any homeowner looking to protect their home from costly water damage.
Gutter covers and hangers can also help you:
Extend the life expectancy of your gutters
Improve the market value of your home
Enhance the performance of your gutters
We have many years of experience installing gutter covers and hangers in Woodinville area homes. After assessing your roof, home and budget, we can determine the right gutter covers and hangers for your specific needs.
Why Choose Us for the Best Gutter Guards and Gutters in Woodinville?
Rain, snow, sun and storms put a lot of pressure on your home's guttering system. Every year, many homeowners have to go through the dangerous task of climbing up the ladder to clean out their gutters, or risk problems such as:
Foundation damage
Soil erosion
Wet basements
Leaky roof
Pest infestation
Mold and mildew growth
Regular gutter cleaning is important. But it is also a time-consuming and dangerous task. That is why we recommend homeowners to install one of the best gutter guards in their Woodinville homes.
A gutter guard is a protective barrier that can be installed into nearly all types of roofs. It prevents leaves and other debris from clogging your gutters. Rely on us to install one of the best gutter guards in your home. Want to know gutter guard prices? We offer FREE estimates.
For more information on the benefits of installing gutter covers in your Woodinville home, call the pros at Pacific Star Gutter Service, Inc. at (425) 361-0399.