Save on Gutter Replacement for Your Sammamish Home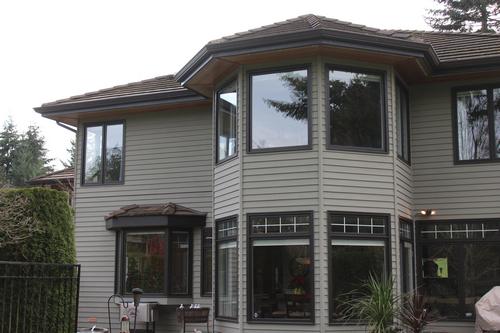 At Pacific Star Gutter Service Inc., we provide professional gutter replacement service to Sammamish, WA homeowners. We are a locally owned, licensed company that has been in the gutter replacement business since 1985.
We have the knowledge, experience, and expertise to handle gutter replacement needs, both big and small.When it comes to gutter replacement, our clients can select from a variety of gutter styles and materials that are all designed to effortlessly direct rainwater away from their house.
We pride ourselves on the quality of our gutter replacement workmanship and stand behind our work with excellent warranties. Our gutter replacement products and services include:
Aluminum, copper and wood gutters
Half-round and S-line gutters
K-style or 'ogee' gutters
Replacing Gutters is Our Specialty in Sammamish – Free Estimates!
We do not think much about our gutters and downspouts, until there is an issue. If your gutters are not working the way they should, you should consider replacing gutters.
Replacing gutters in a timely manner will prevent clogs and leaks from causing costly property damage. Below are some of the signs that indicate the need for replacing gutters in your Sammamish home:
Visible cracks, cuts or fractures on the gutters
Paint is peeling on or around the gutters
Water stains right beneath the gutters
Gutters are sagging or pulling away from the house
If you are noticing any of the above-mentioned signs, call our expert team for replacing gutters in your Sammamish home. Do not wait any longer to protect your home. We are happy to provide free estimates on replacing gutters.
Why Choose Us for Gutter Installation Services In Sammamish?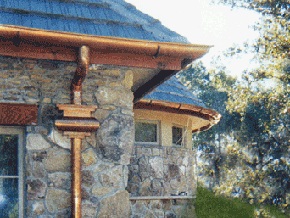 Investing in professional gutter installation can improve the look and value of your home and prevent water damage. Make a smart choice and choose us for gutter installation. We offer gutter installation services for new home construction as well as existing homes.
Here is what you can expect when you choose us for your gutter installation needs:
Thorough inspection and proper measurements before installation
Tailored gutter solutions that match your exact specifications
Complete site clean-up and debris removal after the job is done
Do not waste time and money with inexperienced gutter installers. We have a highly trained and skilled team ready to perform an immaculate gutter installation job in your Sammamish home.
Contact the pros at Pacific Star Gutter Service Inc. for information on our gutter installation costs for Sammamish homes and businesses. Call (425) 361-0399.