Rain Gutter Installation Mukilteo
Do you need to get a rain gutter system installed to safeguard your new Mukilteo, WA construction against damage by rainwater run-off from the roof? Is it time to replace the damaged or worn-out rain gutter system in your Mukilteo home? Are you looking for competent and reliable technicians to take on your rain gutter installation job in Mukilteo?
Thankfully, your search ends here. Pacific Star Gutter Service Inc. has been a highly trusted name for rain gutter installation and replacement in the Mukilteo region since 1985. We are the right professionals to have your rain gutter installed by. Our company serving Mukilteo provides customized rain gutter installation services and can fortify your home with rain gutters that are:
Made of aluminum, galvanized steel, copper, wood
In K-style, S-line, or half-round design
5-inch or 6-inch
A gutter color that complements your home exterior
Contact Pacific Star Gutter Service Inc. at (425) 361-0399 today to schedule rain gutter installation on your Mukilteo property.
Rain Gutter Installed Mukilteo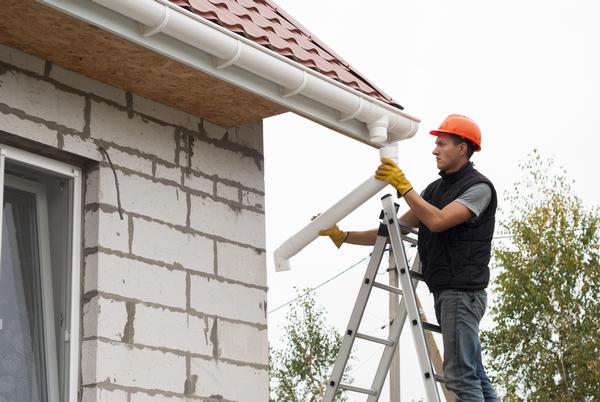 It may not be much good getting a rain gutter installed on your home if not much attention is given to which company is signed up for the job. Installing a rain gutter system means an important investment into preserving the curb appeal and structural integrity of the property, along with boosting its longevity and resale value in the Mukilteo market.
Have a rain gutter installed in your Mukilteo property by our technicians if you want your hard-earned money to be put to good use. Our well-trained, seasoned crew can be trusted to have the rain gutter installed on your Mukilteo home with the finest in:
Run gutter materials
Reliable gutter repair or installation
Workmanship–gutter work warranty of 10 years!
Professional gutter installation
Work with Pacific Star Gutter Service Inc. and learn first-hand why people prefer to get a rain gutter installed on their Mukilteo property by us. Call (425) 361-0399.
Rain Gutter System Mukilteo
Not everyone realizes that rain gutter installation is not a DIY job. There could be some keen do-it-yourselfers who do not recognize the challenges and hazards in installing a rain gutter system on their Mukilteo property. Attempting the job despite lack of relevant knowledge, training, and equipment can be costly in lost time, materials, or even injuries.
Hire us to be sure to have your rain gutter installed in Mukilteo without any unpleasant incident, injury, or property damage. Working with skilled technicians, we assure you of a rain gutter system in Mukilteo that is installed to be:
Elegant-looking rain gutters
Strong gutter system
Securely attached to the roof
Efficient working rain gutters
Long-lasting gutter system
Let Pacific Star Gutter Service Inc. meet your needs for a rain gutter system in Mukilteo. Call (425) 361-0399 for rain gutter installation services in Mukilteo or nearby areas.