Kenmore Rain Gutter Installation
No home construction project should be considered complete until rain gutter installation is done. A rain gutter system plays a key role in protecting the property from water damage. In its absence, roof run-off can seep into your building and damage and weaken it structurally.
If you do not have a rain gutter installation on your Kenmore, WA property, rainwater run-off can also cause basement flooding or flow into the landscape and wash away the top layer of soil.
Call Pacific Star Gutter and get a superior quality rain gutter installed on your property to avoid the above-mentioned problems. Started in 1985, our company has carried out rain gutter installation in innumerable homes. We are proven pros who know how to carry out rain gutter installation on your Kenmore establishment:
Systematically, following the correct procedures
Neatly, without creating chaos at your place
Accurately, showing fine workmanship
Kenmore Rain Gutter Installed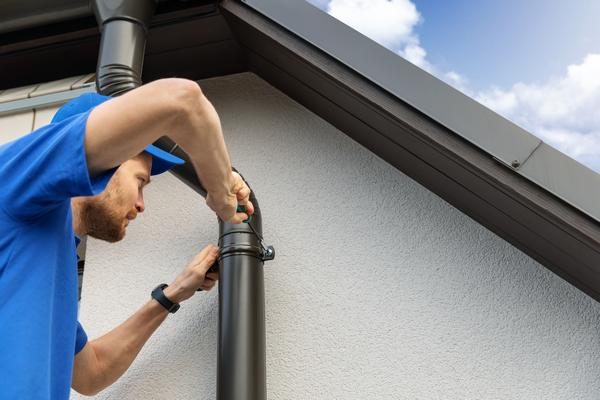 The rain gutter installation work on your property should be flawless in every way. If you do not get the rain gutter installed by professionals using top-quality materials, then you cannot expect the system to perform as well and last as long as it should.
We are the experts to call once you decide to get a rain gutter installed on your Kenmore property. By choosing us to craft and install the gutters, you guarantee complete protection for your building with a rain gutter system that is:
Weather-proof and will not rust
Properly secured and will not come off easily
Durable and comes with a 15-year workmanship warranty
Whether you want to get a new rain gutter installed or you want to get an existing sagging or worn out rain gutter system replaced, contact us today!
Kenmore Rain Gutter System
A rain gutter system for your Kenmore property should be appropriately sized to be truly effective. The key factors that dictate the width and depth of your rain gutter system are:
Maximum (and not average) rainfall expected
Whether your place is storm prone or not
Pitch of your roof
Our knowledgeable technicians can guide you in making the right decisions regarding the rain gutter system. Out of our wide range of various styles, colors, and materials, you can then choose the best rain gutter system that will add to the beauty of your property, along with safeguarding it.
Get in touch with Pacific Star Gutter to get a custom rain gutter installed at your Kenmore property. Call us at (425) 361-0399.